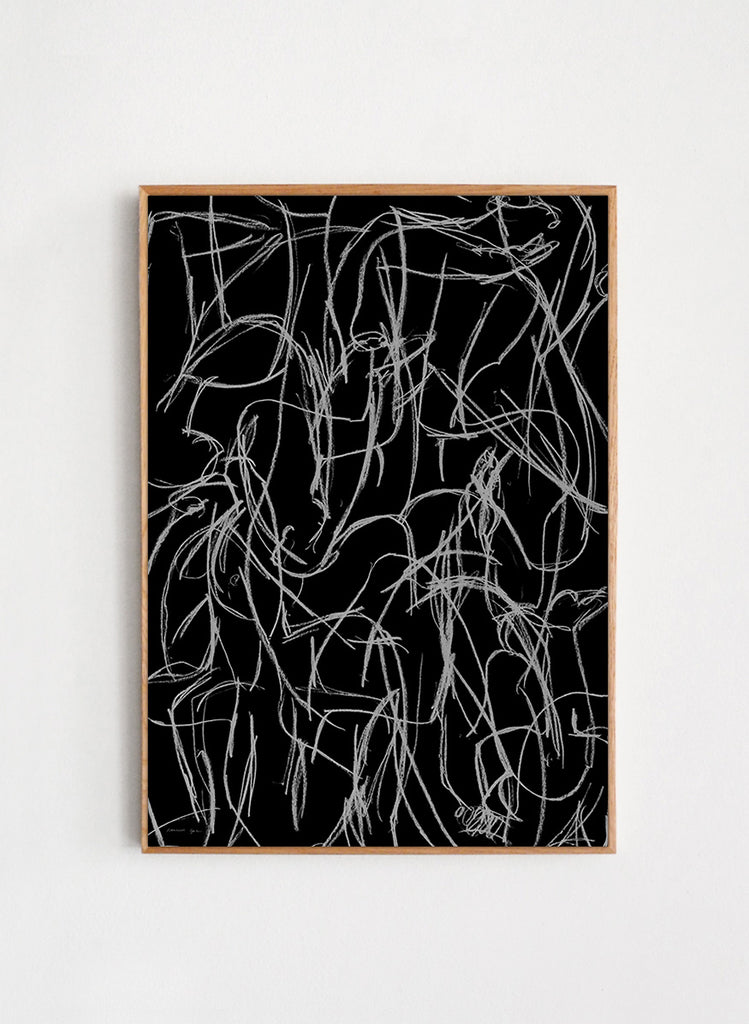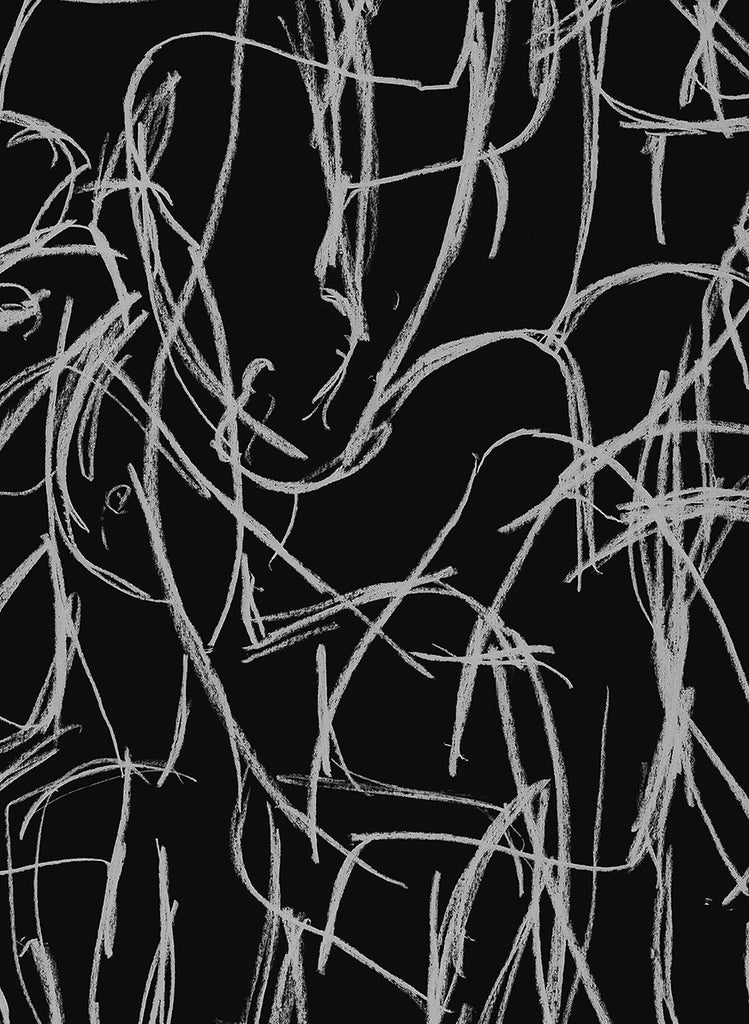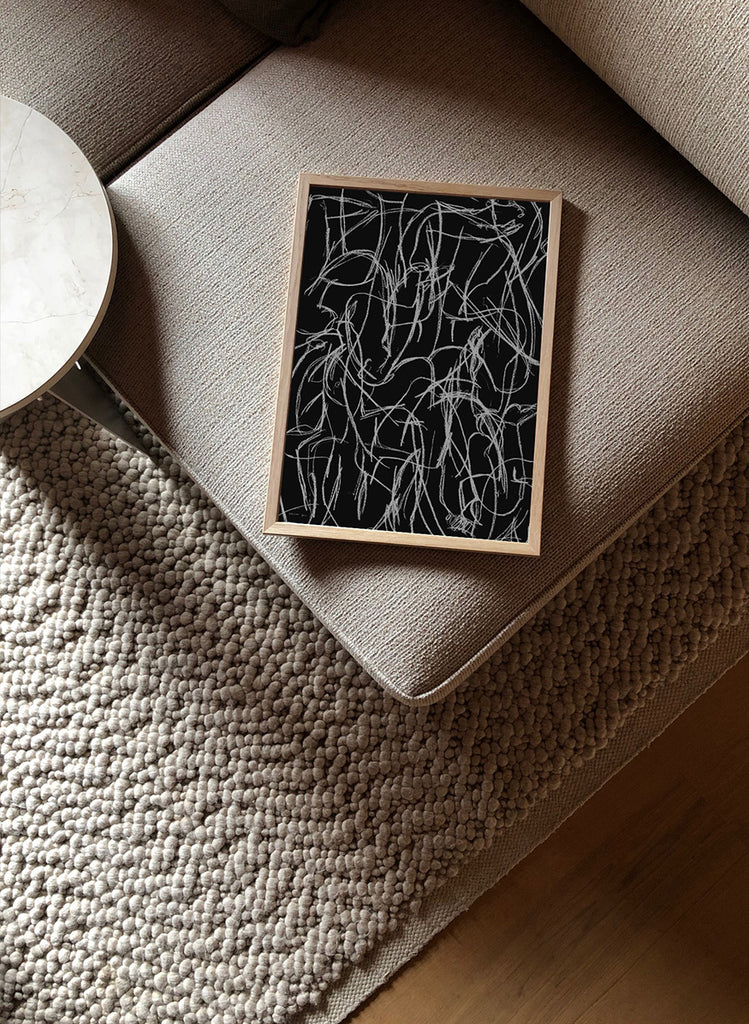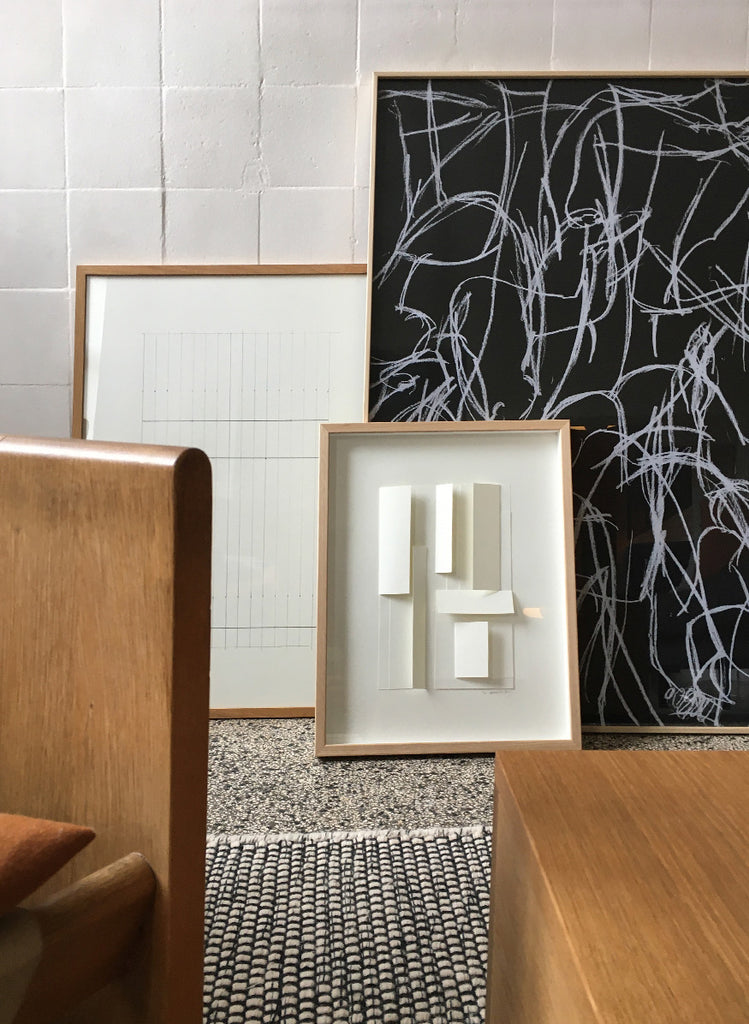 Product description
The new Atelier Cph art collection "Realism" is an abstract representation of the turbulent and chaotic time we are experiencing.  Recent disorder and uncontrollable happenings all over the world have had a big influence on the studio's minimalistic and clean aesthetics, resulting in a darker, more disorderly design universe.    Frustration was translated into uncontrolled scribbles and lines, as the studio discovered a new aesthetic expression like this croquis drawing.  Based on these feelings, Atelier Cph experimented with different techniques, textures and materials, while keeping their focus on tactility and quality.  This print is made with lino paint.
Images and words courtesy of Atelier Cph.
Note: Does not include frames.  Please contact us for frame options. 
Ships directly from Copenhagen, Denmark.  Only 'Rest of the world' shipping options are available for all destinations we ship to including Hong Kong & Macau. Please refer to 'Rest of the World' returns for Atelier Cph prints.  All returns should be sent to Copenhagen, Denmark.
Details
-Artwork printed on 240g matte enhanced fine art paper


Size & Fit
The item's measurements are:
-Size: 700 x 1000mm / 500 x 700mm / 297 x 420mm (A3)
-Weight: 240g


---