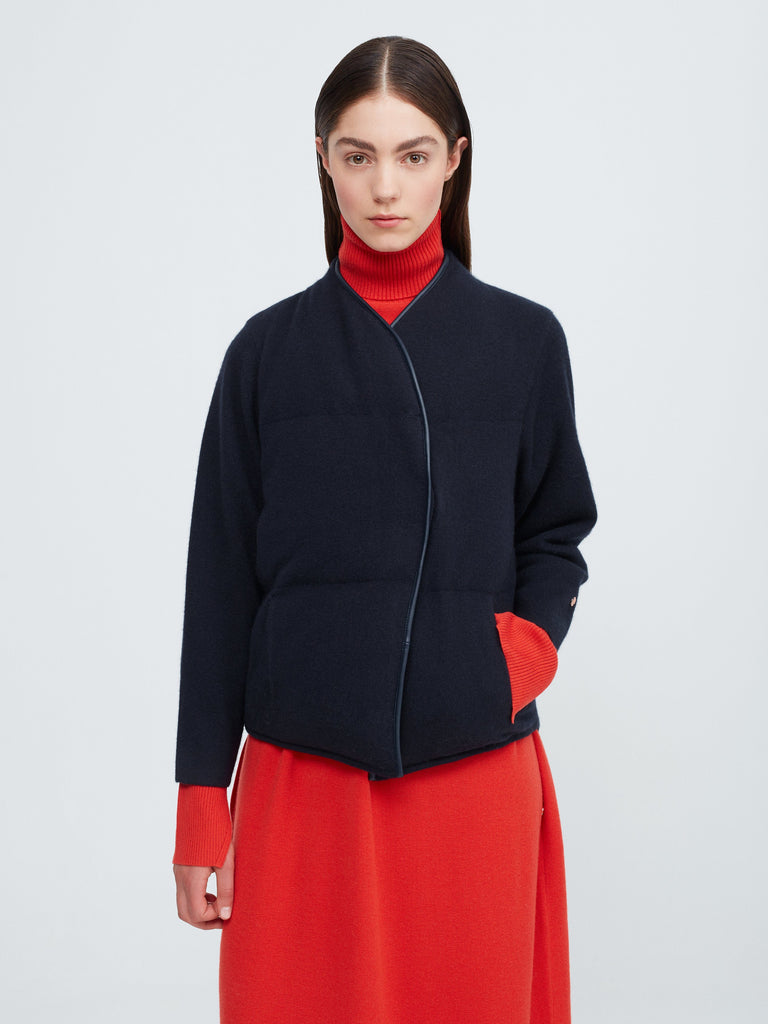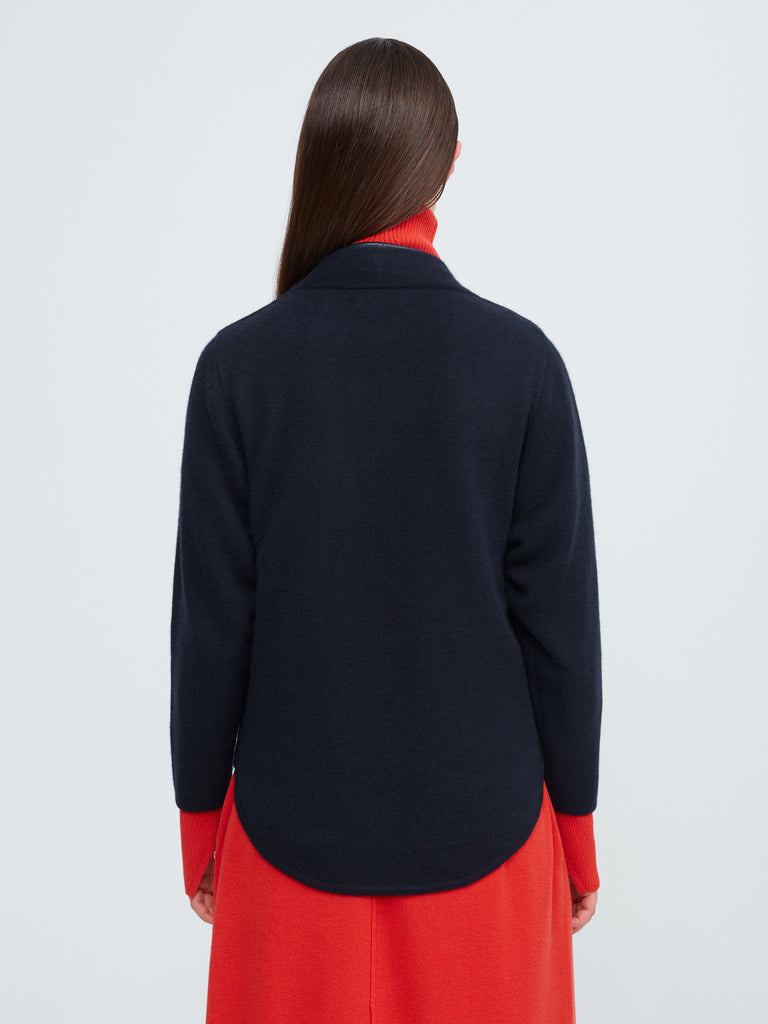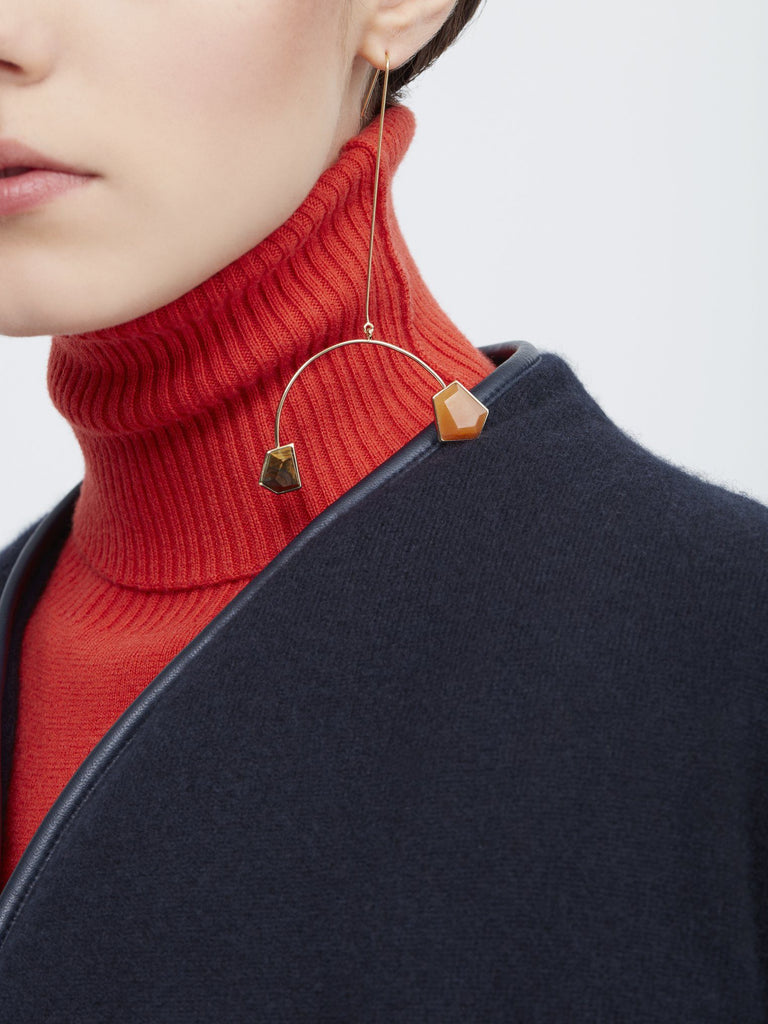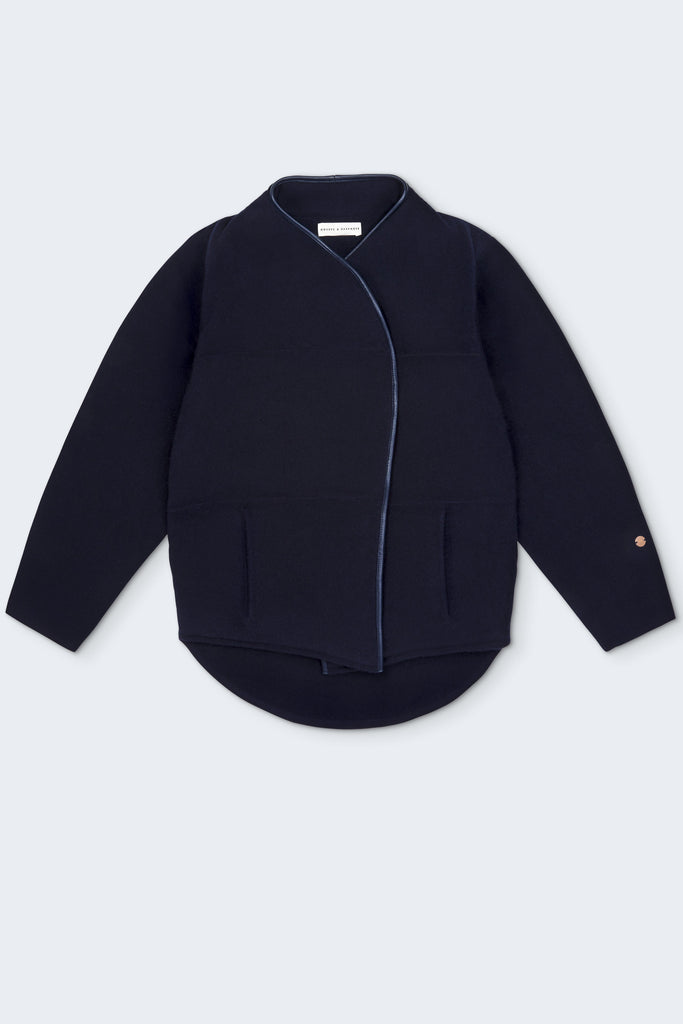 Top-to-Top Cashmere Down Jacket - Dark Navy
$1,239.00
Product description
Outerwear is the focus of Movers & Cashmere's Series III Collection, and this dark navy cashmere down jacket is the perfect introduction. As part of the Sørensen Leather collaboration, the meeting of the most sought-out natural materials in the world – Cashmere & Leather, Movers & Cashmere have added one more unexpected team-player to the game – Down, creating a unique blend of the very tops – a true collector's masterpiece. The Top-to-Top Cashmere Down Jacket is spun from the finest and most sumptuous world-class Inner Mongolian cashmere, front-padded and back collar-padded with down, and meticulously cut in a sculptural shape through the open-front with precious lamb nappa leather with a smart concealed magnetic closure, accentuated by slightly punctuated sleeves and a curved hem at the back, with a signature Rose Gold tone charm on the sleeve to finish.  Layer it over your In the Moment Turtleneck Dress for effortlessly moving in and about in the city.
Shown here with:  In the Moment Turtleneck Dress
Details
-100% Pure Cashmere
-100% Down Filling (Padded-Front and Collar)
-100% Sørensen Leather from Denmark – Lamb Nappa Leather Trim
-Open Front with Concealed Magnetic Closure
-Punctuated Sleeves
-Two seamless side Pockets
-Elevated rear neckline
-Curved back hem
-Rose Gold-tone Movers charm on sleeve
-Specialized Cleaning Only
Size & Fit
-Fits true to size
-Designed for a relaxed fit
-Padded, mid-weight knit, non-stretchy knit
-Model is 177cm and is wearing a One Size.
---