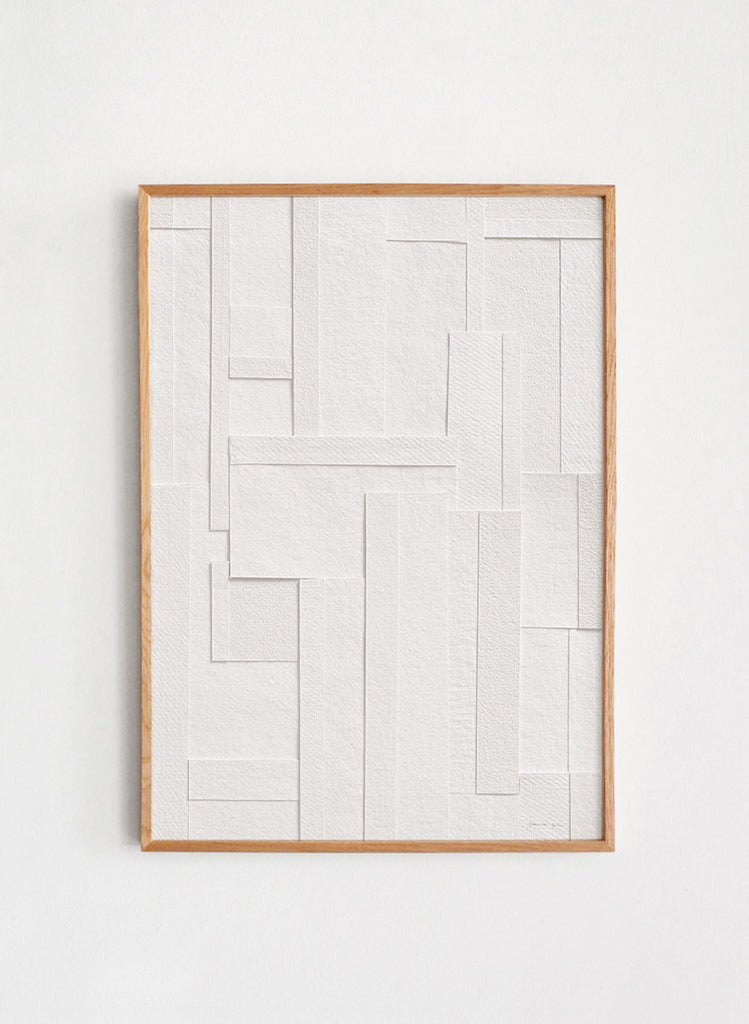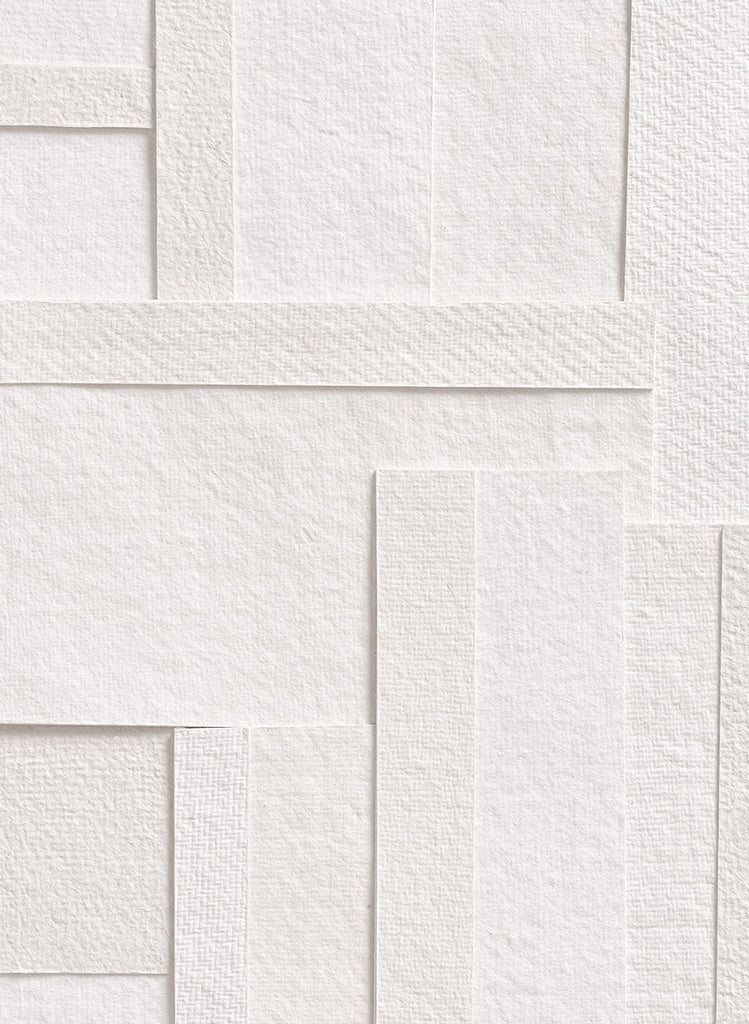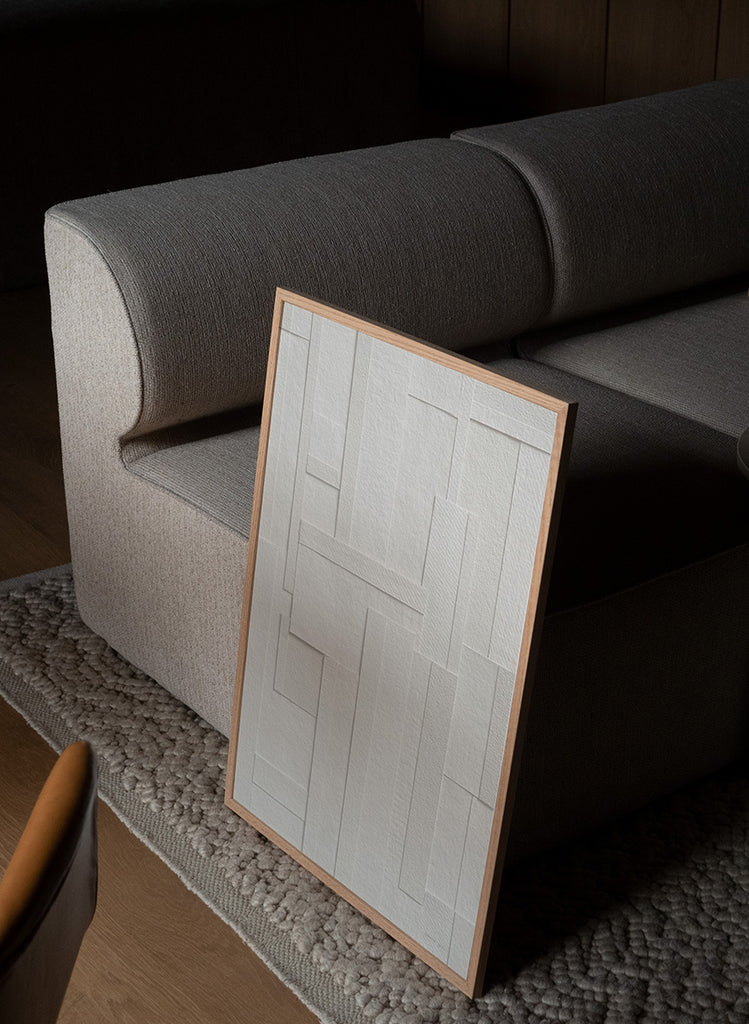 Product description
The new Atelier Cph art collection "Realism" is an abstract representation of the turbulent and chaotic time we are experiencing.  Recent disorder and uncontrollable happenings all over the world have had a big influence on the studio's minimalistic and clean aesthetics.  In the collection, Atelier Cph have combined art prints that have a darker, more disorderly universe with this print, which is made from layering white textured paper.  In this print, the studio's aim was towards universality and pure abstraction through a reduction to the essentials of form and colour.  With this in mind, the studio created an assembly of cubist and geometric shapes that are positioned in layers, and where both vertical and horizontal lines meet.
Images and words courtesy of Atelier Cph.
Note: Does not include frames.  Please contact us for frame options. 
Ships directly from Copenhagen, Denmark.  Only 'Rest of the world' shipping options are available for all destinations we ship to including Hong Kong & Macau. Please refer to 'Rest of the World' returns for Atelier Cph prints.  All returns should be sent to Copenhagen, Denmark.
Details
-Artwork printed on 240g matte enhanced fine art paper


Size & Fit
The item's measurements are:
-Size: 500 x 700mm / 297 x 420mm (A3)
-Weight: 240g


---