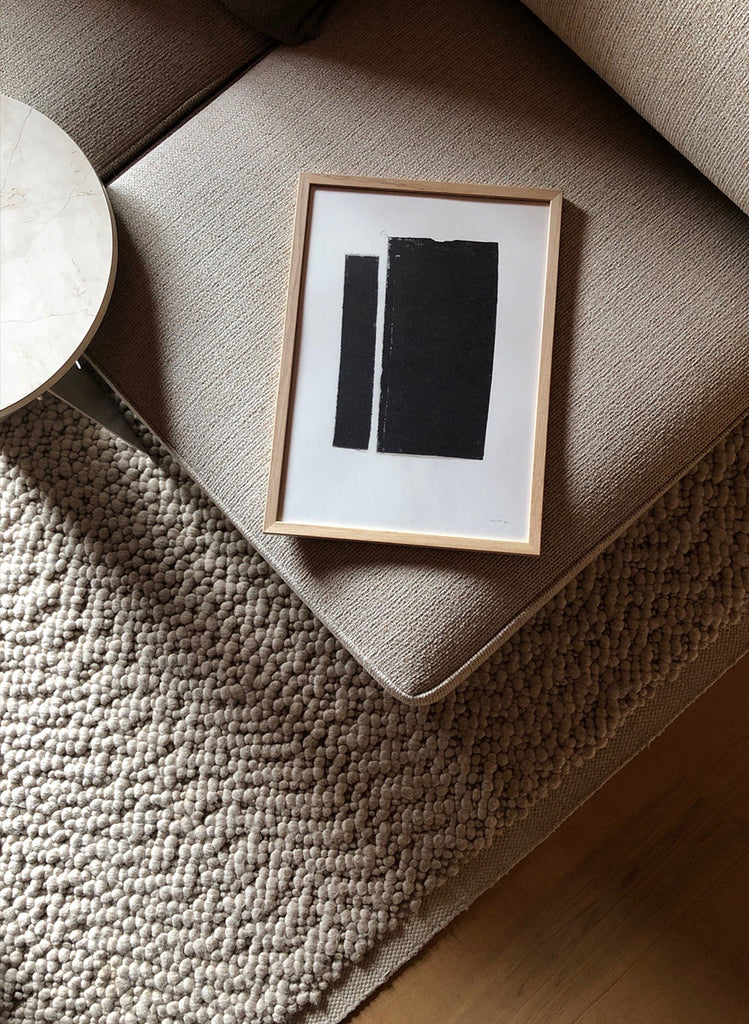 The Art of Fabric no. 07
$44.00
Product description
This print is translating fabric textures into a simple and minimalistic composition.  The hand painted textile is cut in different abstract shapes and geometric forms.  The art work is shot with a Hasselblad camera by the Danish photographer Jonas Danholt.
Images and words courtesy of Atelier Cph.
Note: Does not include frames.  Please contact us for frame options. 
Ships directly from Copenhagen, Denmark.  Only 'Rest of the world' shipping options are available for all destinations we ship to including Hong Kong & Macau. Please refer to 'Rest of the World' returns for Atelier Cph prints.  All returns should be sent to Copenhagen, Denmark.
Details
-Artwork printed on 200g uncoated Munken Pure paper


Size & Fit
The item's measurements are:
-Size: 500 x 700mm / 297 x 420mm (A3)
-Weight: 200g


---